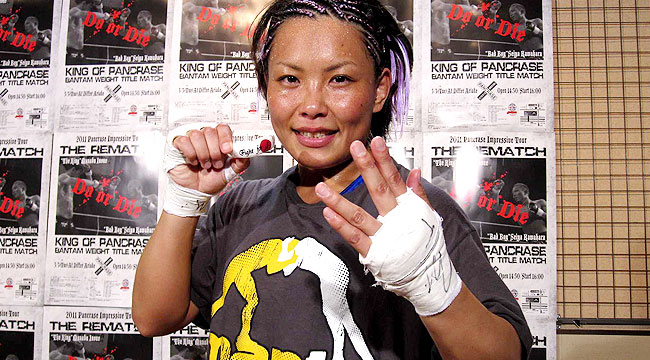 Coming off of her victory last month, "V.V" Mei Yamaguchi has opened up her own Karate Gym. Having started when she was 7, Mei has been teaching the art for awhile now. With her background in Karate, it is only natural that like Kikuno and Machida it is a distinctive part of her MMA style and now those in the Tokyo can learn from her at her own gym.
International Genseiryu Karate-Do Federation
Budoku-Kai, Morishita Branch
Koutoku, Morishita, 3rd Chrome, 11-2 Chiba Building 1st Floor
In a recent blog entry, Mei said that she will be having a Pro Women's class on Saturdays from 7:00 to 9:00. She also wrote that she will be having MMA classes on Wednesdays and Fridays. She is looking to recruit people for her Pro MMA classes.
If you are in Tokyo why not go learn from one of the best? If you want to, you should get in contact with her for details or message me and I'll point you in her direction.