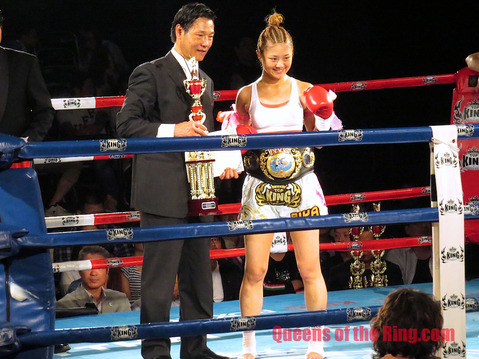 Rika Thongkraisaen defeated Seetar Por.Petchnumthong by TKO in the 2nd round to win the WMC Lightflyweight Champion. The fight took place on June 8th, 2014.
From what I have read, it seems that people were surprised that Rika was even getting a title match. The article described how she had less than 8 fights and had yet to fight and defeat a known fighter. Well someone forgot to tell Rika that she didn't belong in this Champion deciding match as she looked very impressive. Going into the fight she was 7-0 in Kickboxing with 2 KO's and 5-0 in Boxing with 5 KO's. She was born in Thailand but fights out of Saenchai Gym in Tokyo. A look at her gym's website shows she has several belts: in 4/9/14 AEC Sawn Vagas Belt in Laos, 10/3/13 WBC Asian Light Flyweight Boxing Champion, 10/21/12 Muay Thai Warriors Light Flyweight Champion.
Here is a breakdown of the fight:
Round 1
Seetar left kicked to the front and threw 2 right middle kicks in rapid procession. Rika responded quickly with a nice combination. She threw a low kick, then a left body kick then a right straight that backed Seetar up and put her on the defense. Damage from the punch was visible on Seetar's face.
Round 2
Rika threw a right straight and moved forward using elbows. At the same time Seetar also threw an elbow. Their elbows struck and Seetar looked hurt. The elbow to elbow strike dislocated Seetar's shoulder. Afterwards, Rika, joined in the ring with her parents and gym members, expressed her gratitude towards the fans.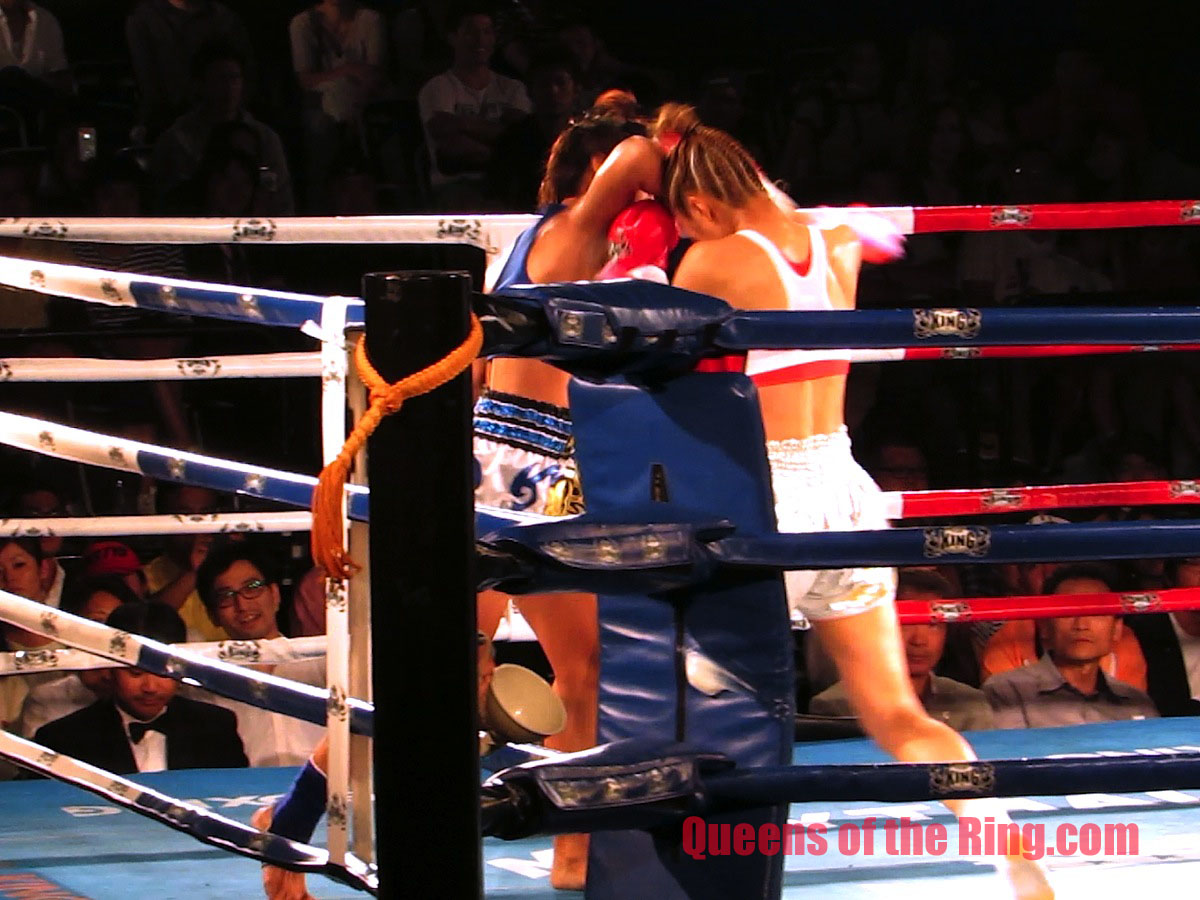 Part of the fight ending exchange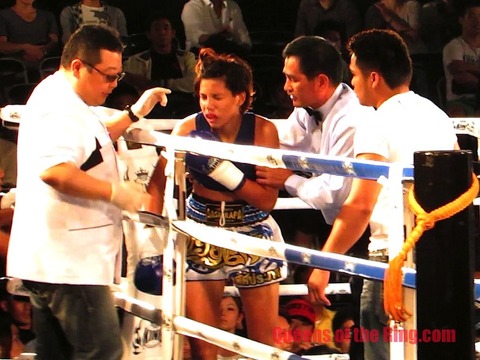 An injured Seetar