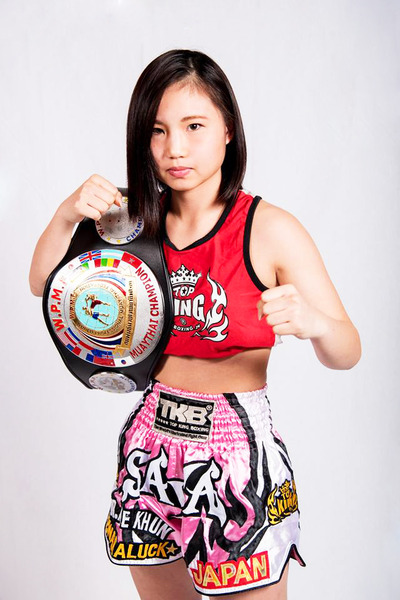 (C)鈴木雄一郎/MAT
On 3/21 I will be defending my WPMF Pinweight title for the first time, next March, when I graduate from high school, even if it sucks, I want to fight once a month.
I started training at 4, I really want to culminate my Muay Thai life until I graduate, more than now, I want to challenge myself with Muay Thai after I graduate.
You can call me a pro, but I have the social status of a student so I'm not able to take long brakes from school. I'll be able to tailor my time better after I graduate, so I'll be able to train more and progress more than I can now.
I haven't fought outside of Japan or Thailand, so I want to fight in Europe, America, Australia, it's my dream to fight in many nations. I'll also be able to fight fighters from around the world for Muay Lock who is going to send out invitations.
After 3/21 is my spring break, so I'll fight then, after that in two weeks I'm going to fight in Thailand in April. In August, I've scheduled a fight in my hometown.
Last year, I lost to Sylvie, I lost to her power. At that time I experienced a big barrier, I turned my attention towards the West, from now on, this year, for the aim of stepping up to the next level, if I don't get injured I'm not going to quit, I want to challenge this unknown world.