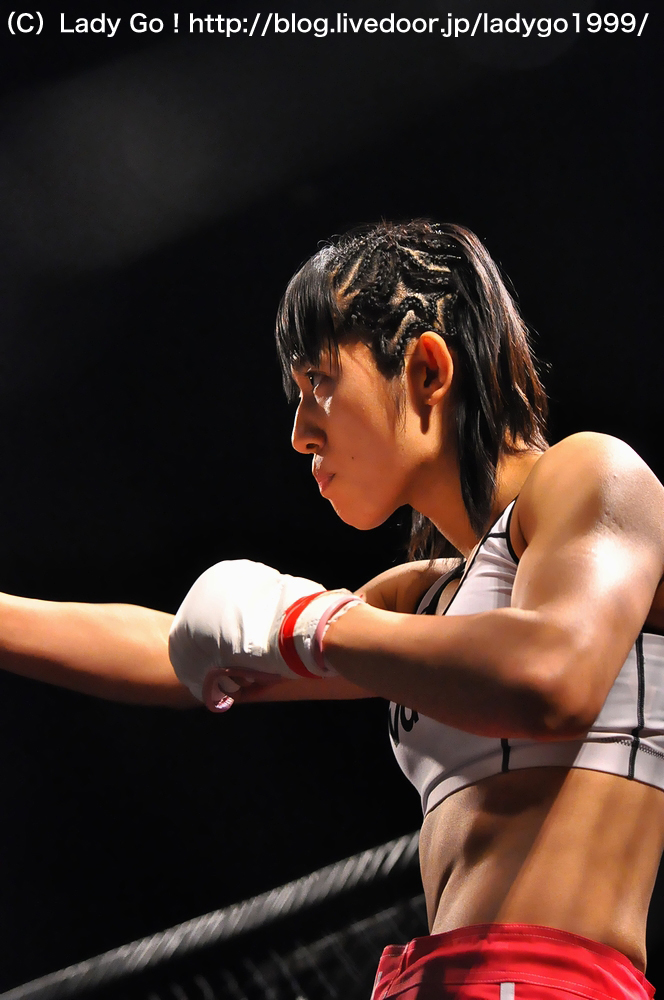 Kikuyo Ishikawa (9-4) the number 6 ranked Atomweight in the world, has retired from the sport of Martial Arts. The fighter announced her retirement on her blog earlier this week. At the age of 29, Ishikawa was a rising star on the Japanese MMA scene. Career accomplishments include making it to the finals of the Jewels Atomweight Tournament. She lost to Sugiyama by Split-Decision. Later on in her career, she was promoted by Pancrase. Born in Okinawa she was placed on several Okinawa cards and the promotion put some effort into building her up. Her final fight was against Amber Brown, which she lost via Armbar. Her retirement is a loss to the Japanese MMA scene as she was one of the few fighters who evolved with the sport. Outside of the ring, she trained with several fighters including Celine Haga, who completely turned her career around, and Roxanne Modaferri.
Ishikawa's retirement follows a stream of women retiring in 2013. Megumi Fujii, Hitomi Akano, Hiroko Yamanaka, Julie Kedzie and now Ishikawa have walked away from competition.
The fighter also announced on her blog that she is married and pregnant. I would like to thank her for all that she has done in the sport and wish her the best in the future and with her family!