Road FC: 37 XX and ONE: Warrior Kingdom
There were a lot of female fights in Asia this weekend, thanks to Road FC, ONE, and Pancrase.
If you live outside of Korea, Road FC streamed the entire event live on Youtube. The event took place on Saturday morning in the U.S. and it served as a nice showcase for the promotion. Road FC has accomplished what ONE has also accomplished. Both promotions have searched for and discovered young fighters with potential. Jung Eun Park, Ye Ji Lee, and Yuri Shim all picked up wins and looked impressive in the process. Both Park and Lee look to be developing and evolving despite rocky starts to their careers, which might have been cases of too much too soon. Park looked impressive but it was Lee who stood out. At just 17 years of age she avenged her loss to Satoko Shinashi. She used her size and tenacity to keep Satoko on the defensive for most of the fight but in the last round she seemed to tire. Even though she was tired she survived several submission attempts and could be a star for Road in the future. Road FC has also brought in some veterans. Emi Fujino picked up another win and looks to be enjoying her time with the promotion. In other news, it appears that Ham Seo Hee will be fighting for a championship later this year.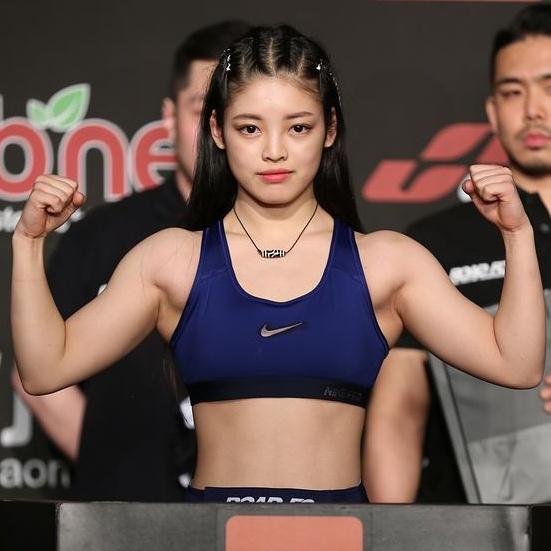 Ye-Ji Lee
- Raiko Emiko def. Jin Hee Kang (UD)
- Ye-Ji Lee def. Satoko Shinashi (UD)
- Jung Eun Park def. Na Young Park (TKO)
- So Hee Lim def. Hana Date (UD)
- Yuri Shim def. Shiho Harada (UD)
- Xiangje Wang def. Yoon Ha Hong
Angela Lee successfully defended her title for the first time in Thailand. Angela won the championship last year in one of the best fights of the year and looks to be one of ONE's top stars. Angela finished the previously undefeated Jenny Huang in the third round when Jenny verbally submitted after eating a stream of hard shots on the ground. If you didn't see the fight think of Khabib and Michael Johnson. I have been critical of the new system that ONE has utilized for deciding their weight divisions. When they restructured their weight divisions they essentially erases the actual 105 division, of which they had a number of fighters. This has forced a number of natural 105ers into their new Atomweight division where one can weigh in at 115. The size difference has been noticable. Angela towered over Jenny and Mei, both of whom are natural 105ers. Angela has looked very impressive up to this point in her career, so I would like to see ONE either create a new division for the old 105ers or bring in more natural 115ers as they develop the division. Outside of that, Angela is a star and seems to always have exciting fights.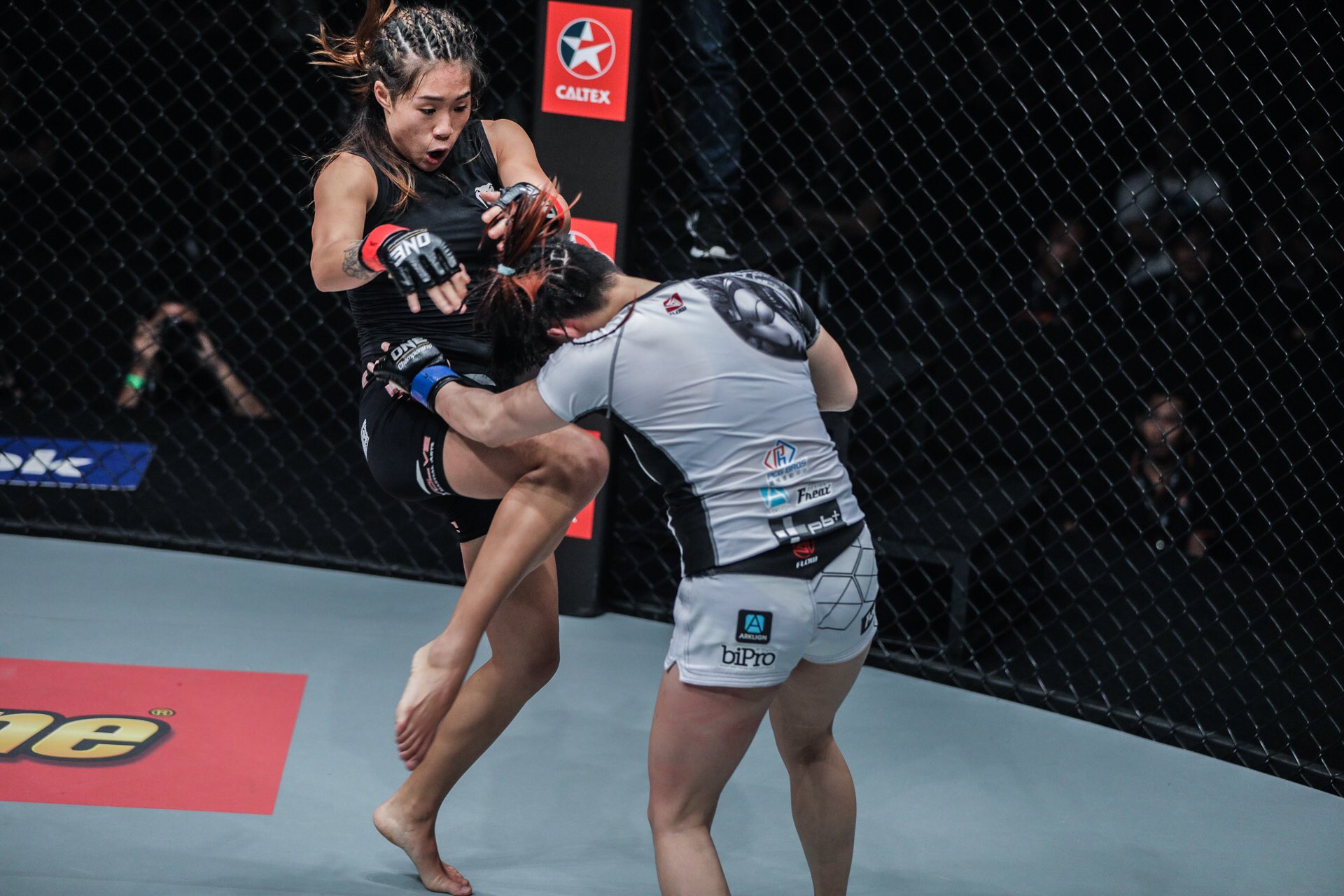 Angela Lee
- Angela Lee def. Jenny Huang (Submission to strikes, 3R)
- Rika Ishige def. Audreylaura Boniface (TKO, 1R)
Ayaka Miura picked up a UD win in her Pancrase debut, but it was an unimpressive performance. Her coach, Ryo Chonan also seemed critical of her performance. The match consisted of Ayaka repeatedly throwing and landing head-and-arm throws. Once she landed the throw, she would spend the remainder of the round in the scarf hold position hammer fisting her opponents face. It wasn't until the third that she attempted an arm-triangle choke and also an arm-lock but it was too little to late and the match probably didn't have the affect that she was hoping for. It seems that she has been brought into Pancrase as a potential opponent for Syuri Kondo, to fight for a 115 title, but if she continues to underwhelm, Pancrase might find someone else.