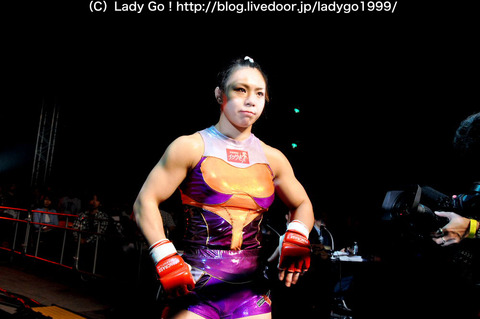 The Queen of Pancrasse, Rin Nakai (15-0-1) will be competing on the Pancrase 258 card on 5/11. This is an important card. Pancrase will be debuting a 10 sided cage, called the Decagon that they will use in future events. The fights will also be fought under Unified Rules. Unless I am mistaken, this will be the first time that Nakai has ever competed under Unified Rules and will be her first time back in the cage since her Valkyrie days. As a short and powerful fighter who likes to use her judo in the clinch, one would think that the transition to the cage could be beneficial.
I will be sure to write more about the upcoming event as information is released.
The card will also feature Bantamweight King of Pancrase Shintaro Ishiwatari.